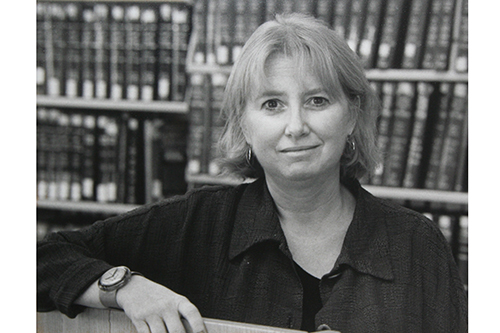 Betsy Clark was our beloved friend. She was an inspiring and caring teacher at our school. She was an insightful and careful scholar, from whom we learned a great deal. As a colleague, she was a delight, always ready to engage us to do the right thing. We miss her.
This collection of her writings, some published in her lifetime and some left in manuscript at her untimely death at the end of 1997, when she was just 45 years old, is meant to represent the book she had conceived and planned to complete. She planned to title it Women, Church, and the State: Religion and the Culture of Individual Rights in Nineteenth-Century America. Betsy traces a new way of thinking, talking, and feeling about individual rights that came out of evangelical Protestantism in the early nineteenth century. Women took this religious fervor first into the movement for the abolition of slavery, and next into a movement for women's rights. Betsy showed how notions of rights transformed in the thought of these nineteenth-century women from negative rights against the government to positive rights extending to the private sphere, rights to individual autonomy and bodily integrity, rights to education and to an increased role for the state.
Betsy's dear friends and mentors Tom Green and Dirk Hartog, shortly after her death, wrote a short introduction and arranged the chapters. They solicited contributions from Martha Minow, Kristin Olbertson, Christine Stansell, and Carol Weisbrod, who reflect on Betsy's scholarship. Tributes to and memories of Betsy are also gathered for this website, as is a list of the speakers invited to our Elizabeth Battelle Clark Legal History Series. Betsy co-directed a program inviting outside speakers to present new work on legal history, and we have perpetuated and renamed the speaker series after her. Betsy's memory lives on among those who knew her, and now with this living archive we hope that generations of scholars will build upon the insights she nurtured.
David Seipp & Pnina Lahav
Browse the Betsy Clark Living Archive Collections:
Manuscript of Women, Church, and State: Religion and the Culture of Individual Rights in Nineteenth-Century America
Who's Who: Elizabeth Battelle Clark Legal History Series Speakers