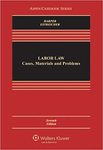 Title
Labor Law: Cases, Materials, and Problems, 7th ed.
Description
A rigorous, analytical, modern, and practical approach to the issues and challenges of labor law and labor policy.
Features:
A comprehensive and thoughtful view of the field of labor law, including issues of reform, economic and labor theory, and the respective roles of the NLRB, arbitrators, and federal and state courts
A highly respected author team, experienced in scholarship, practice, and teaching
A special emphasis on accessibility, manifested in clear, streamlined case editing; lucid explanatory texts; and clear and pointed narratives, notes, and questions throughout
Complete, effective pedagogy, including introductory texts, excerpted NLRB and court decisions, Notes & Questions, and references to and excerpts from pertinent articles and books
A problem at the end of each chapter provides instructors with material to test student understanding, accompanied by a problems guide for professors containing suggested approaches to dealing with these problems.
Powerpoint slides for each chapter designed for classroom use.
New to the Seventh Edition:
Includes the most significant developments since the publication of the 5th edition, including the following
An up-to-date rendering of new developments, including consideration of labor reform legislation and reform initiatives by the NLRB.
Note material comparing the National Labor Relations Act to the Railway Labor Act and public sector labor laws.
Note materials on international labor rights and offering comparisons to the labor relations systems of selected developed countries.
Keywords
labor law, labor law and legislation
Disciplines
Labor and Employment Law | Law
Recommended Citation
Harper, Michael C. and Estreicher, Samuel, "Labor Law: Cases, Materials, and Problems, 7th ed." (2011). Books. 235.
https://scholarship.law.bu.edu/books/235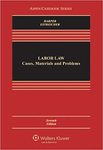 COinS