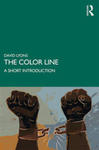 Title
The Color Line: A Short Introduction
Description
The Color Line provides a concise history of the role of race and ethnicity in the US, from the early colonial period to the present, to reveal the public policies and private actions that have enabled racial subordination and the actors who have fought against it.
Focusing on Native Americans, African Americans, Asian Americans, and Latino Americans, it explores how racial subordination developed in the region, how it has been resisted and opposed, and how it has been sustained through independence, the abolition of slavery, the civil rights movement, and subsequent reforms. The text also considers the position of European immigrants to the US, interrogates relevant moral issues, and identifies persistent problems of public policy, arguing that all four centuries of racial subordination are relevant to understanding contemporary America and some of its most urgent issues.
This book will be of interest to students and scholars of American history, the history of race and ethnicity, and other related courses in the humanities and social sciences.
Keywords
history of race and ethnicity, racism, race relations, ethnic relations
Disciplines
Civil Rights and Discrimination | Law | Law and Race | Law and Society | Race, Ethnicity and Post-Colonial Studies | Social History
Recommended Citation
Lyons, David B., "The Color Line: A Short Introduction" (2020). Books. 168.
https://scholarship.law.bu.edu/books/168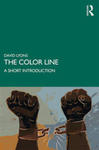 COinS